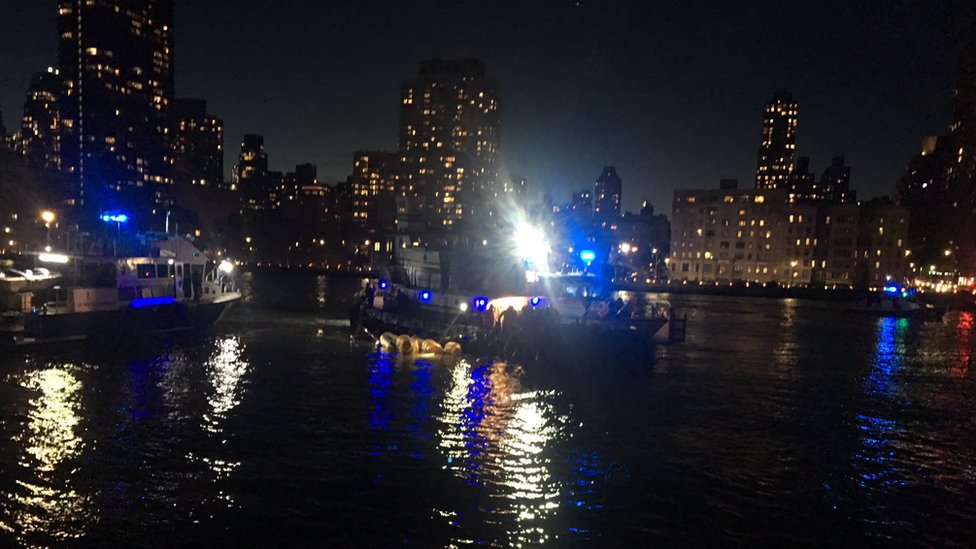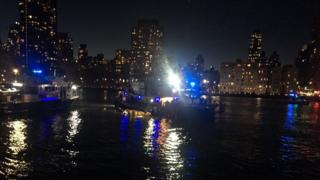 At least two people have died after helicopter went down in the East River of New York City on Sunday.
Three passengers are in a critical condition in hospital after being pulled out of the water by rescue divers, said city police.
The New York City fire department said the pilot managed to free himself.
Authorities said it was carrying six people involved in a photo shoot before it hit the water near Roosevelt Island at 19:00 local time (23:00 GMT).
Video posted on social media showed a red helicopter appearing to make a semi-controlled descent before landing with some force in the water. It then began to tip over, its rotors still spinning and slicing into the water.
The Federal Aviation Authority said it was investigating the incident.
The National Transportation Safety Board would determine the cause, it added.
One FAA official told CBS News that the helicopter "is consistent with the kind of helicopter often used for aerial tours in the city" – but the nature of the craft has not yet been confirmed.
Source: BBC